Do You Need A SOC Report?
Build Credibility, Confidence, and a Competitive Edge
From what SOC reports are and whom they impact to examination prep and maximizing internal control value, our eBook covers everything your service organization needs to know to build credibility and trust with key stakeholders.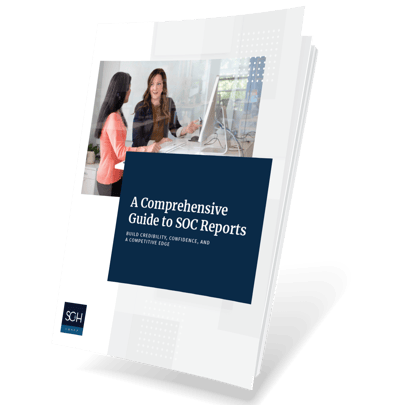 Download Now to Learn:
Why SOC reports are important to an organization's success and security
The six types of SOC reports and the right one for your organization
The difference between a Type 1 and Type 2 report
How a SOC report can help you gain a competitive edge
The best questions to ask when choosing a SOC Auditor
And so much more!