Join Greg Hogan, SC&H Capital and Peter Russo, Morgan Stanley for an event to learn more about Employee Stock Ownership Plans (ESOPs)
When it comes to planning an exit strategy, the owners of a business have a lot to think about. Faced with the alarming prospect of turning over the business they have worked so hard to build to new ownership, whether that is through a third party sale, or succession to an internal employee, there is always an underlying fear of what might happen to the company – and their employees. As an added weight, selling a business to a third party buyer isn't always an option. If there isn't a qualified management team member or successor in mind, what's a business owner to do?
Fortunately, there is an alternative that can help ensure the continuation of the business while providing significant financial rewards for both the owner and the employees: selling the business to employees through an Employee Stock Ownership Plan (ESOP).
ESOPs are integral to middle market M&A, but they are often overlooked and misunderstood. While ESOPs certainly present unique challenges, they're actually less complicated than a lot of people might think. Planning and structuring for an ESOP is not a task to be handled without trusted business partners. In many cases, the tax and financial advantages far outweigh the effort of implementation.
Join us for an event May 17th to discuss:
What is an ESOP
What should business owners know about ESOPs?
What types of business should consider an ESOP?
Pros/cons of an ESOP vs. other strategies
EVENT DETAILS
Date: May 17, 2018
Time: 2:30 pm - 4:00 pm
Location: The Tower Club, 8000 Towers Crescent Dr Suite 1700, Vienna, VA 22182
OUR SPEAKERS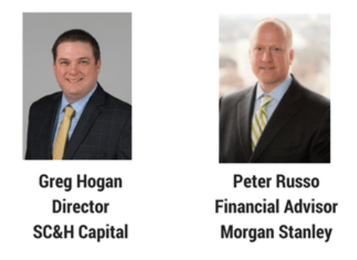 OUR SPONSORS